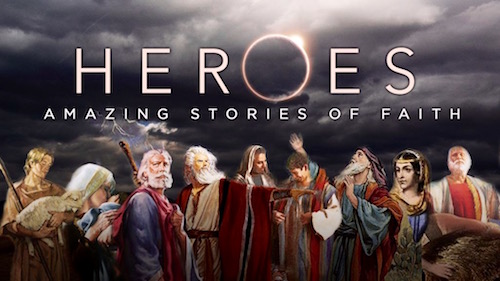 Hebrews 11:1–12:1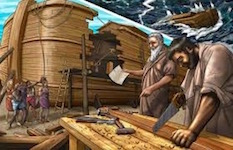 "Now faith is being sure of what we hope for and certain of what we do not see….By faith Noah, when warned about things not yet seen, in holy fear built an ark to save his family."
"…. By faith Abraham, when called to go to a place he would later receive as an inheritance, obeyed and went….For he was looking forward to the city with foundations whose architect and builder is God…."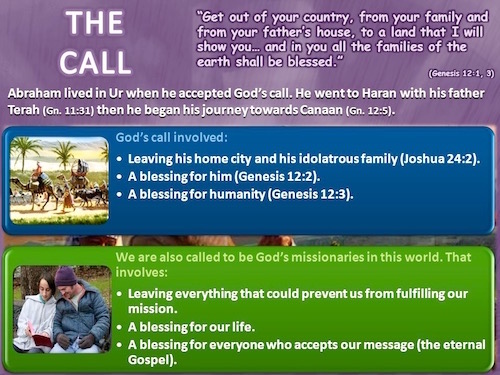 "All these people were still living by faith when they died. They did not receive the things promised; they only saw them and welcomed them from a distance….By faith Moses …regarded disgrace for the sake of Christ as of greater value than the treasures of Egypt because he was looking ahead to his reward. By faith he left Egypt, not fearing the king's anger, he persevered because he saw him who is invisible….By faith the people passed through the Red Sea as on dry land."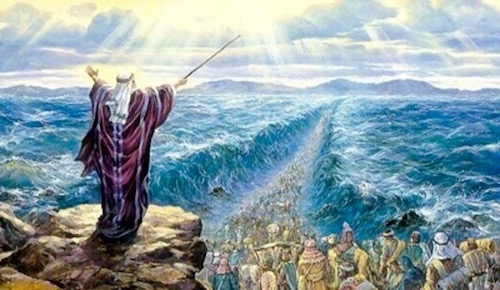 "By faith the walls of Jericho fell….By faith the prostitute Rahab, because she welcomed the spies, was not killed." (Rahab was a prostitute in Jericho who helped the Jewish spies escape from Jericho.) "So she let them down by a rope through the window, for the house she lived in was part of the city wall." Joshua 2:5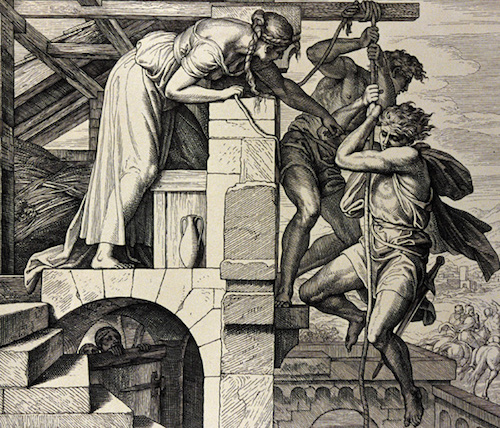 "….I do not have time to tell about Gideon" (A Biblical military leader, judge and prophet).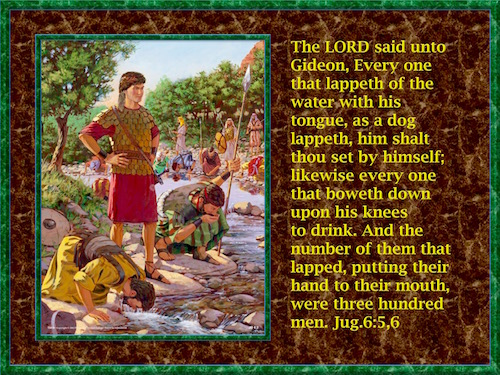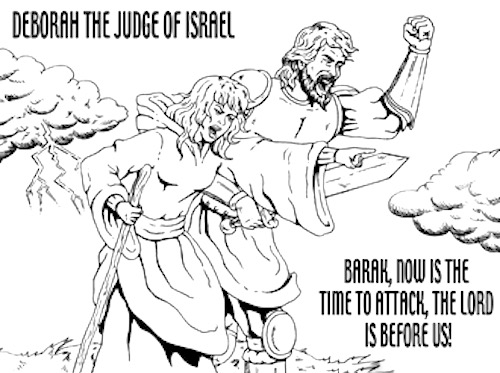 "Samson, Jephthah, David, Samuel and the prophets who through faith….shut the mouths of lions, quenched the fury of the flames…escaped the edge of the sword….women received back their dead….Others were tortured and refused to be released, so that they might gain a better resurrection. Faced jeers and flogging…were chained and put in prison. They were stoned; they were sawed in two; they were put to death by the sword….were persecuted and mistreated."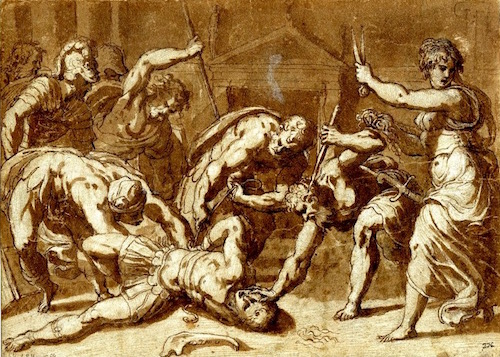 "….They (our Old Testament heroes) wandered in deserts and mountains and in caves and holes in the ground….Therefore, since we are surrounded by such a great cloud of (Jewish) witnesses, let us throw off everything that hinders and the sin that so easily entangles, and let us run with perseverance the race marked out for us." Hebrews 11:1-12:1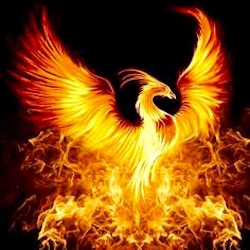 Whatever Rome did, she did with a fierce, unreflective dogmatism and a dogged belief that she was right. The early Christians, Jews and Gentiles, matched Rome's determination with intrepid faith and a tenacity of spirit that could not be broken or cracked. The more they were persecuted and killed, the stronger their numbers. They were like the mythic phoenix, the bird whose nest and self are burned to ashes and then are born again. The phoenix figured on the walls of the catacombs meant you may kill us but we will rise again. We are incapable of being destroyed.
The Hebrew's Biblical passage at the beginning of this article is a catalogue of the Old Testament Jewish heroes of the early Christian faith. The Early Church states that Paul wrote Hebrews in Hebrew to the Jews in c. 62-63. It was translated into Greek by perhaps Luke or Clement of Rome. In this passage, Paul seems to be looking back to all those before him who, like he and the other Christians, had suffered so much for their faith in God.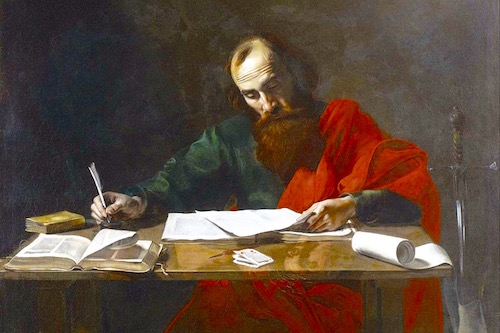 Several years after this letter was disseminated among Jewish Christians, Paul would be dead, beheaded in the Neronic persecution. But his words presciently looked forward across the centuries to the hundreds of thousands of Christians who would be burned to death, crucified, torn to pieces by wild beasts, beaten to death with clubs, dragged until dead, roasted on spits, pulled apart limb by limb, speared, knifed, beheaded and hacked to death in the next two hundred and fifty years—and beyond.
By listing the Old Testament heroes who had been persecuted and had died for their faith, Paul hoped to inspire and to encourage those who would follow him up the narrow path of faith. The stories and heroes of the Old Testament of the Jews were and are the heroes of the Christians. The history of the Jews was and is our history, too.
"Because strait is the gate, and narrow is the way, which leadeth unto life, and few there be that find it." Matthew 7:14 KJV—Article by Sandra Sweeny Silver