When I Say I Am A Christian
By Carol Wimmer, 1988
When I say, "I am a Christian"
I'm not shouting, "I've been saved!"
I'm whispering, "I get lost sometimes
That's why I chose this way"
When I say, "I am a Christian"
I don't speak with human pride
I'm confessing that I stumble –
needing God to be my guide
When I say, "I am a Christian"
I'm not trying to be strong
I'm professing that I'm weak
and pray for strength to carry on
When I say, "I am a Christian"
I'm not bragging of success
I'm admitting that I've failed
and cannot ever pay the debt
When I say, "I am a Christian"
I don't think I know it all
I submit to my confusion
asking humbly to be taught
When I say, "I am a Christian"
I'm not claiming to be perfect
My flaws are far too visible
but God believes I'm worth it
When I say, "I am a Christian"
I still feel the sting of pain
I have my share of heartache
which is why I seek God's name
When I say, "I am a Christian"
I do not wish to judge
I have no authority
I only know I'm loved

Footprints In The Sand
By Mary Stevenson, 1936
One night I dreamed a dream. As I was walking along the beach with my Lord, Across the dark sky flashed scenes from my life. For each scene, I noticed two sets of footprints in the sand, One belonging to me and one to my Lord.
After the last scene of my life flashed before me, I looked back at the footprints in the sand. I noticed that at many times along the path of my life, Especially at the very lowest and saddest times, There was only one set of footprints.
This really troubled me, so I asked the Lord about it. "Lord, you said once I decided to follow you, You'd walk with me all the way. But I noticed that during the saddest and most troublesome times of my life, There was only one set of footprints. I don't understand why, when I needed You the most, You would leave me."
He whispered, "My precious child, I love you and will never leave you, Never, ever, during your trials and testings. When you saw only one set of footprints, It was then that I carried you."

About The Authors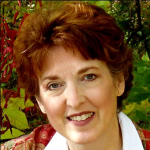 Carol Wimmer lives in Tulsa, Oklahoma with her husband of 44 years. They have two grown children and three grandchildren who also live in the Tulsa area. Before retiring Ms. Wimmer served in the music ministry for 22 years during which time she wrote and produced many original songs and theatrical scripts. Her journey in ministry led to independent biblical research beginning in 1996. She has since presented academic papers within the Society of Biblical Literature. Ms. Wimmer is currently authoring three books on the subjects of Time, Language, and Organization.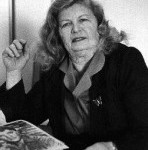 Mary Stevenson was born November 8, 1922 in the Philadelphia suburb of Chester, PA. Most of her childhood was spent during The Great Depression. She wrote "Footprints" in 1936 when she was very young and knew nothing of copyrighting. The poem has been seen in print by people the world over since the late 1940's. All that time no author had been credited, only "Author Anonymous." In 1984 while cleaning out the garage to prepare to move from her house, in a small suitcase, among her other poems, she rediscovered a very old handwritten copy that she thought was lost. It was one of the copies Mary had made and dated 1939, just three years after she wrote the original. Later that year (1984) the U.S. copyright office awarded her a copyright for "Footprints in the Sand," 48 years after it was written. It was another 11 years before her handwritten copy was authenticated by a forensic specialist as to its age. Many others have tried to falsely claim authorship, but none have been able to show significant proof. Mary passed away in 1999.