"Do nothing from selfishness or empty conceit, but with humility of mind regard one another as more important than yourselves." Philippians 1:3,4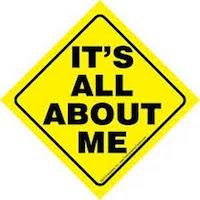 In Greek mythology there is the story of a young man named Narcissus. He was the son of Cephissus, the god of the river, and the nymph Liriope. When he attained manhood, he was extremely handsome and he knew it. He spurned all girls/women who fell in love with him because they were not as beautiful as he was. The seer Teiresias had warned his mother Liriope that her son would live a long life as long as he did not get to know himself—whatever that meant. One day Narcissus kneeled beside a lake to take a drink. Looking into the water, Narcissus saw a reflexion of himself. He was fascinated because he had never found a person as handsome and attractive as the face in the water.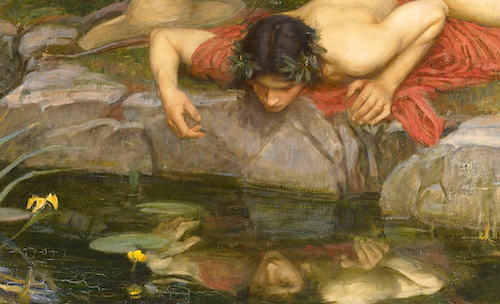 He tried to kiss the image, but it disappeared in the ripples. To make a long story short, Narcissus was obsessed and could not leave that water because he wanted so much to caress that beautiful person. He finally wasted away and died of hunger. The myth says a flower bloomed from his dead body. It is now known as the Narcissus. Psychologically it means: "selfishness, involving a sense of entitlement, a lack of empathy, and a need for admiration, as characterizing a personality type."
"I am a narcissus of Sharon, A lily of the valley." Song of Songs 2:1
A person who, like Narcissus, is self-absorbed; "has excessive interest in or admiration of oneself and one's physical appearance." That type of person could easily represent a lot of teenagers as they are figuring out who they really are. But if that self-absorption lives on as adults, it is not a good thing—it's narcissism.  Psychologically it means:
"selfishness, involving a sense of entitlement, a lack of empathy, and a need for admiration, as characterizing a personality type."
Now, Jesus in the Bible says: "Thou shalt love the Lord thy God with all thy heart, and with all thy soul, and with all thy mind. This is the first and great commandment. And the second is like unto it, Thou shalt love thy neighbor as thyself"  Matthew 22:37-39 KJV
It could be translated as "You should love your neighbor/friend/family as much as YOU LOVE yourself." The Lord KNOWS a person's innate reaction to life itself is a self-centered reaction—how does she/he look at me? How does this affect me? Do they think I am dressed well today? He just said something about me that was not true. What should I do/say to him? ETC. It's the empty ritual of the every day thinking about SELF.
As Christians, the Lord wants followers who have learned to be OTHER-centered:
"No one should seek their own good, but the good of others." I Corinthians 10:24
Believers are to aspire to " Be devoted to one another in love." Romans 12:10 
Self-centeredness, being Narcissus-like, really is replacing God with Self as though both   have capital letters in front of their names. HIS authority in the Bible and in HIS Being is exchanged for one's ego.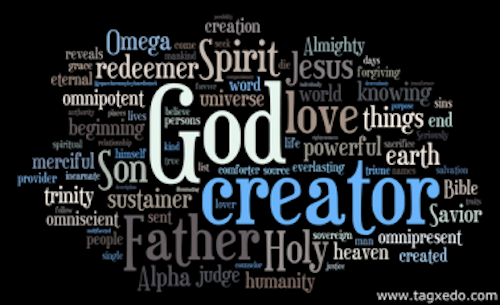 "Let us not become conceited, provoking and envying each other."  Galatians 5:26
Self-seeking is one of our constant sins. Seek out others and tell them about HIM Who sacrificed His Own Son for you, me, anyone who will take His forgiveness. Serve them/help[them as you would want others to serve and to help you.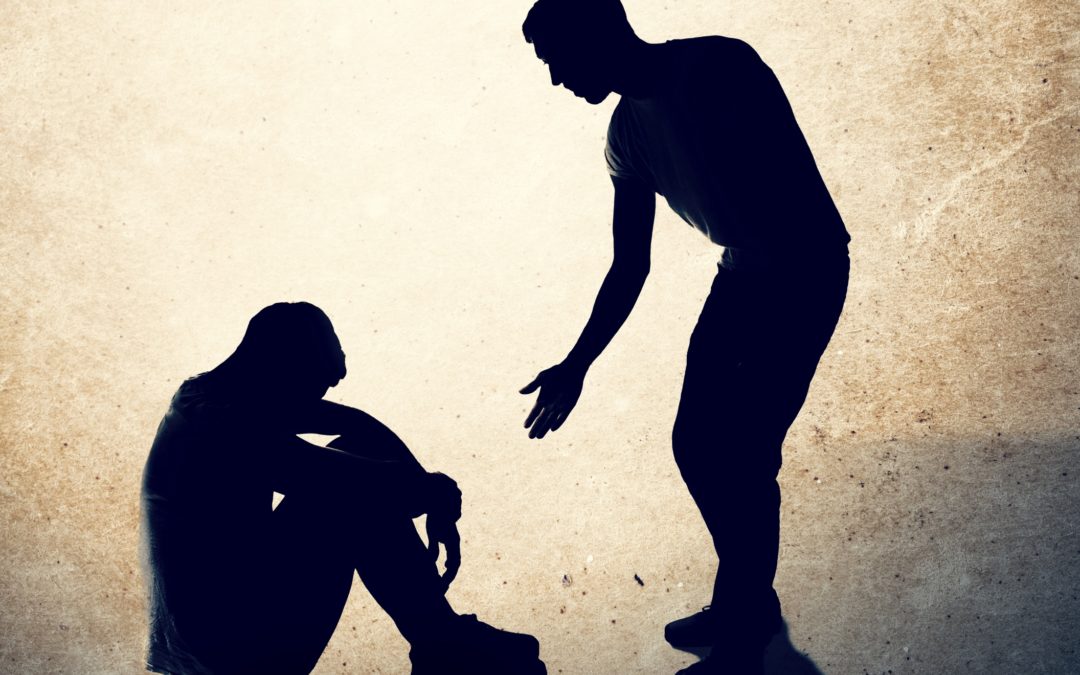 BE an OUTSIDE-IN Disciple rather than an INSIDE-OUT Reflection.
"Do nothing from selfishness or empty conceit, but with humility of mind regard one another as more important than yourselves." Philippians 1:3.4—Article by Sandra Sweeny Silver