What exactly is the Antikythera Mechanism? 
It was found by sponge divers in a ship wreck off the coast of the Mediterranean island of Antikythera in 1901. The Mechanism was probably on its way from Greece to Rome. Archaeologists and other scientists can't figure out exactly what it is. It's a bronze contraption with many gears and inscriptions—way too sophisticated for its date—c. 200-100 BC. Some said it was an astrolabe for doing astronomical computations. Others said it was a very sophisticated clock. Either of those hypotheses cast to the winds our thinking about the ancients. In Europe they didn't have this type of mechanism until the astrolabe clock in the 1300's—almost 1,500 years after someone made the Antikythera Mechanism!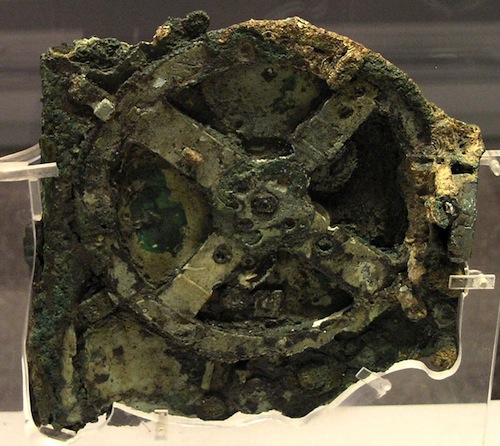 Ancient Technology
As a result of the Antikythera Mechanism Research Project, scientists now believe the Mechanism is the very first analog computer, made to predict positions of the known planets, solar and lunar eclipses, the cycles of the ancient Olympic Games, the rising and setting of stars and other functions still to be determined. Some believe it is possible that it is designed on heliocentric principles rather than geocentric. That would mean that some in the ancient world KNEW the earth revolved around the sun before Galileo's (1564-1642) pronouncement.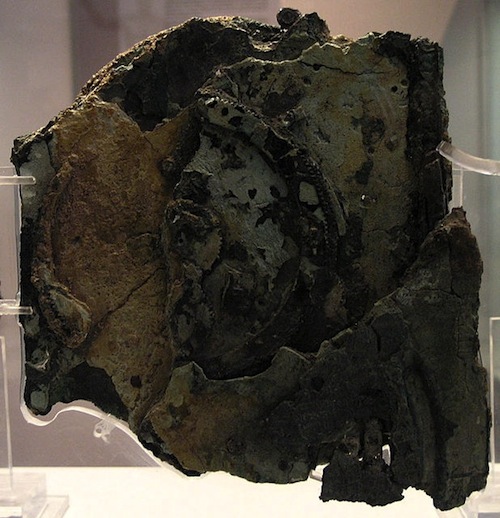 The Mechanism has at least 30 meshed bronze gears. Scientists are still trying to decipher the 2,000 year old inscriptions. Many since the 1930's have created models of what they think the original Mechanism looked like and Hublot Watches has created a miniature replica of the Mechanism.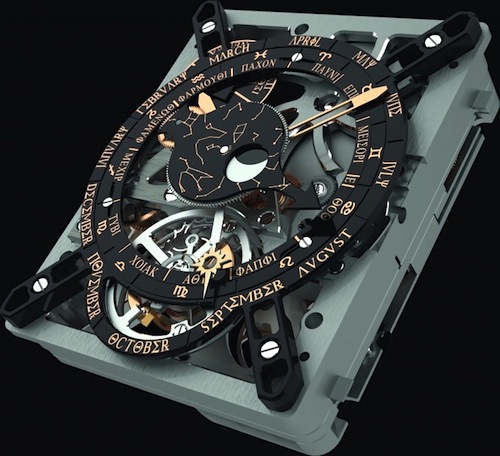 The Mechanism and other artifacts retrieved from the ship wreck were on display April 2012 to June 2014 at the National Archaeological Museum in Athens where the Mechanism resides. A reconstruction of it is in the American Computer Museum in Bozeman, Montana.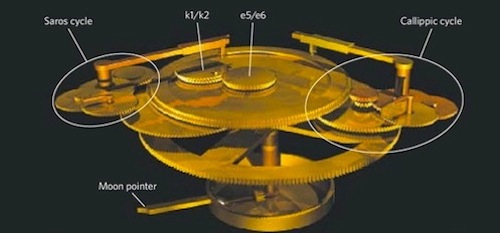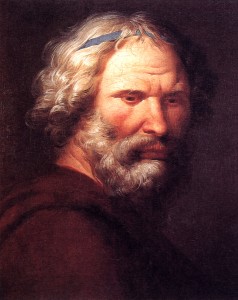 Some believe the only ancient mind that could have conceived and built this Mechanism was the great Greek mathematician and inventor Archimedes (c. 287-c. 212 BC) who invented among many other things the Archimedes Screw. Galileo, almost 2,000 years after Archimedes, said of him: "one most clearly recognizes how inferior all other minds are to Archimedes."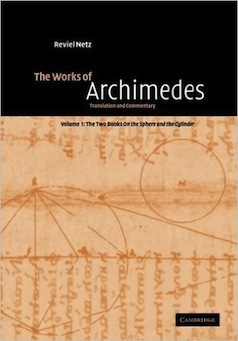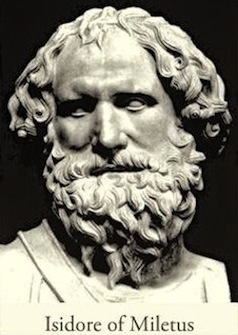 It was as a result of two 6th century Christian mathematicians and scientists, St. Isidore of Miletus and Eutocius, that Archimedes' works have been preserved. Isidore made  the first comprehensive compilation of Archimedes' works and Eutocius wrote commentaries on all of Archimedes' postulations. These two early Christian scientists opened the more ancient Archimedes to the modern world of science and to the curious.—Article by Sandra Sweeny Silver